"HaedenBridge brings us to the future of real-time video communication."
TOMMS is software-based CS(Client-Server) platform that delivers the richest user experience of video communication and collaboration to PC, iOS and Android users. It has the most advanced, powerful and intelligent Media Processing System (MPS)™ accommodating the largest number of participants in a session including legacy hardware codec users, and is able to provide UICS on a global scale supporting industry's first virtual reality-based immersive telepresence.
More means Productivity
A true collaboration finally comes to us when sharing more with more people. TOMMS supports the largest number of participants in a session providing video communication, data exchange, multimedia streaming along with immersive telepresence environment all at the same time under single UI. With Haeden Bridge's unique patent-based technology of two way multicasting tunneling and group communication, TOMMS helps organizations save network resource dramatically while supporting various types of video collaborations including global scale two-way interactive webinar, multipoint conference and HD telepresence over diverse network conditions and devices.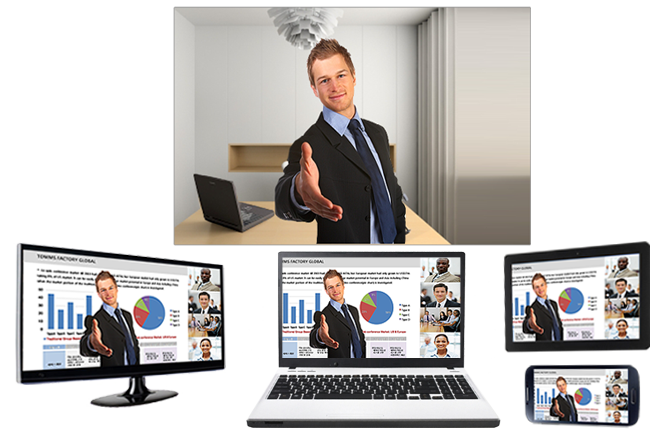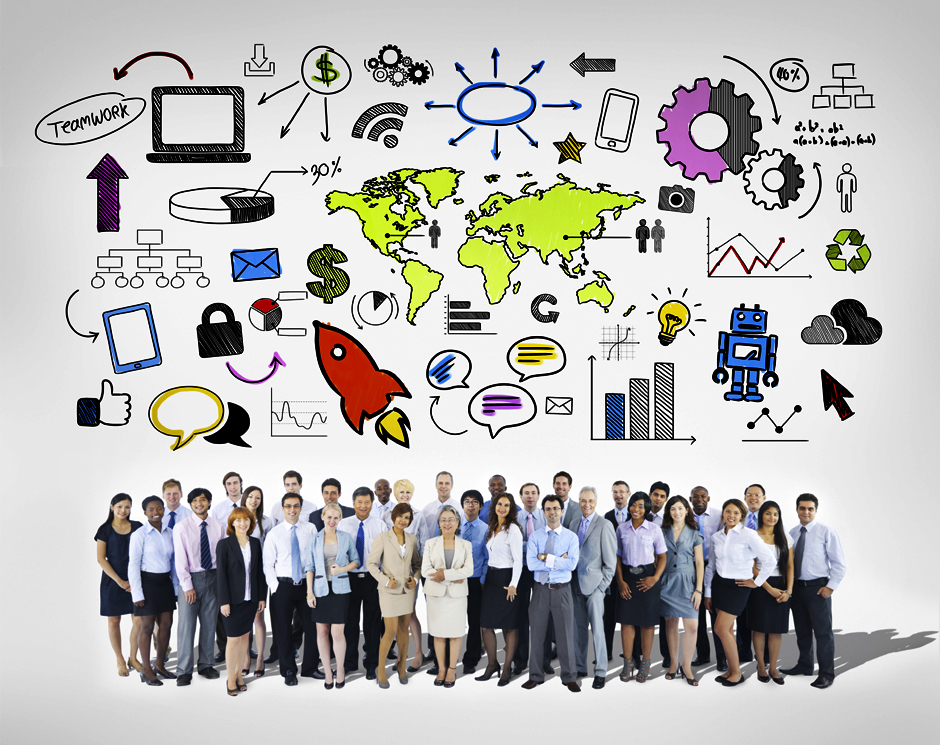 The most exciting thing about TOMMS is that it lets us to do more things with more people, more easily.
Productivity…that's what collaborating is all about.
Innovation of being immersive on video communication
The newer 3D technologies are getting widely used in everywhere, and video communication is not an exemption. Haeden Bridge has already successfully integrated existing 3D depth sensing technology into a real-time multi-way video communication, and therefore TOMMS is able to support industry's first true immersive telepresence. With no use of 3D studio, blue screen or Chroma-key, users can instantly setup virtual reality environment on PC from every desired places and communicate on real-time basis sharing a real-as-life collaboration experience. The days of having 3D cameras on PC, tablet and smartphone are coming, and Haeden Bridge is now working on a totally different approach of creating immersive telepresence from smart devices.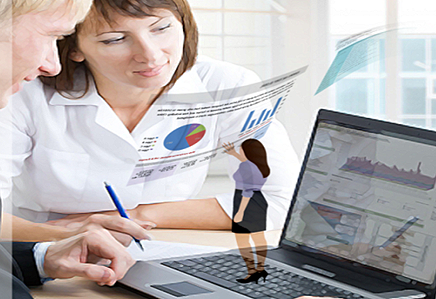 Going future with Unified Immersive Communication Service™
TOMMS, a next-generation video collaboration solution is designed to deliver UICS(Unified Immersive Communication Service) to vertically as well as horizontally in rapidly evolving global ICT environment. Visual communication soon will dominate how people interact with everything around them; from information to object. The concept of UICS is to get people, without bulky process of connecting, together in their palms or on desktop and to let them to share all sorts of things for a variety of purposes while providing more enhanced feeling of "connectedness".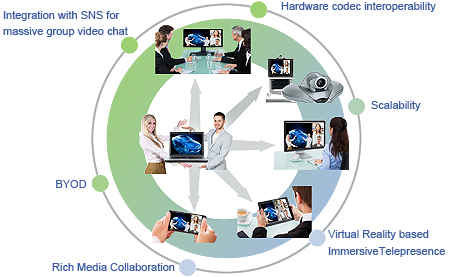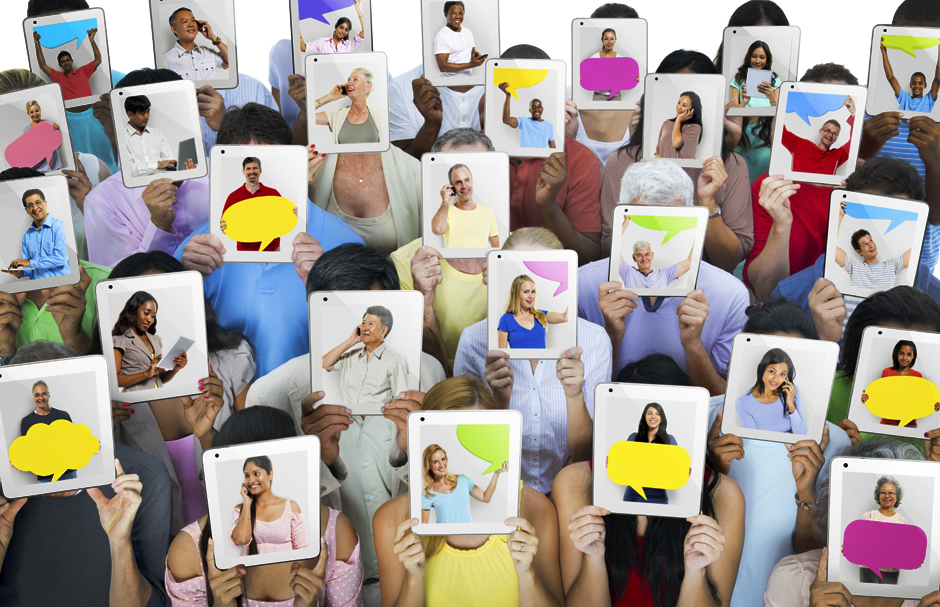 Video cummunication… but not as you know it.
TOMMS suggests a next-generation SNS that changes the way how we get connected.
The answer to the enduring question of the most greatest innovation in the world has evolved along with humanity. We live with abundance of network bandwidth, CPU power and bright ideas of how to enhance productivity and the quality of lifestyle. There will be more resources simply because we evolve day by day, and what we need is a smart platform on where we all can share and create. TOMMS or UICS may not be the greatest innovation today, but they will absolutely be the platform that helps us build another greatest innovation for tomorrow.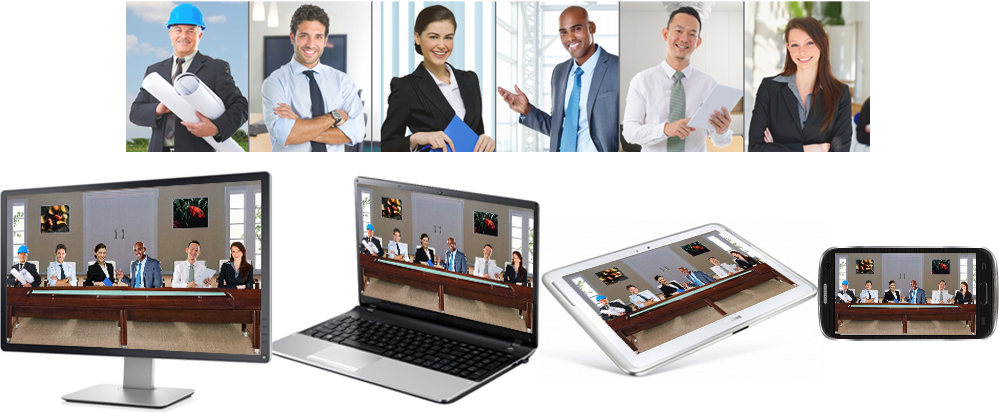 TOMMS is available to be developed and used for global ASP as well and its business models of UICS(Unified Immersive Communication Service) are for everyone in ICT industry including consumers, service operators, network suppliers and even device manufactures, simply because of growing demand of simplicity, convenience and innovation in video communication. With unique core competency of TOMMS, UICS will redefine the way we communicate and collaborate with each other leading us to the future of video communication and collaboration.