Haeden Bridge's TOMMS, visual communication solution which supports large scale video conference and real-time corporate learning was awarded a grand prize for New Software Nov./Dec. 2015.
TOMMS is a two-way real-time multimedia system, featuring patent-technology such as multicast tunneling and video mixing technologies. Domestic banks with more than 1,000 branches and government offices are using TOMMS. It can provide education and seminar to a few thousands of remote user PCs.
Using 3D depth camera, TOMMS implemented VR(Virtual Reality) interaction with video conferencing. This helps to make participants not only concentrate more on conferencing but experience immersive conferencing. It does not require any physical space with chromakey screen in the background. Haeden Bridge used this technology for school mentoring service. Virtual reality interaction like TOMMS does has spread to industries. It is being spread to medical, disaster planning, military and entertainment fields.
By adopting two-way multicast tunneling technology, visual communication can reduce a large amount of bandwidth usage. TOMMS has the capability of holding massive video conferencing, including maximum 1,000 user connections and 60 user videos from PC,  Android and iOS devices in a single session. It also gives corporate scalability and economic feasibility  by providing connection with hardware conferencing codec.
Currently TOMMS is entering Japan, China, India and  the United Arab Emirates markets and plan to extend to USA and EU.
CEO Interview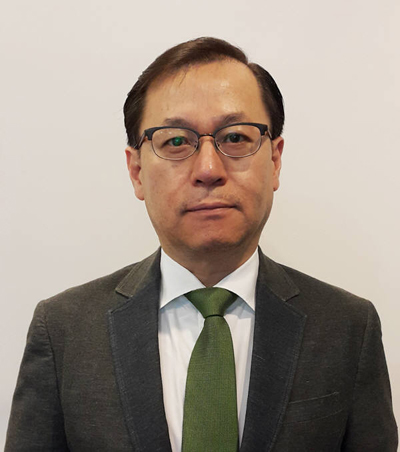 <HAEDEN BRIDGE CEO, HS Namgung>
-What makes you develop TOMMS?
▲ Over the last few years, mobile devices like smartphone and tablet PC have been getting popular, closely connecting businesses and people through SNS. Demand for communication is gaining tremendous popularity in terms of quality and quantity.
The advent of Giga network and network cost down stimulate consumer's demands. Also these  changes demand higher quality of communication using rich media like video and even 3D technologies, which make people experience immersive communication.
TOMMS has implemented VR(virtual relaity)-based two way communication, supporting massive participation of 20,000 users in a single session.
-What is your sales and marketing strategy?
▲ We will target domestic and global markets at the same time this year. For domestic market, we will develop a big market, co-working with large enterprise SI(System Integration) business and support on-line mentoring project led by Ministry of Education. We will make such success cases a steppingstone for market expansion.
For overseas market, KOTRA(Korea Trade-Investment Promotion Agency) will help us find new market such as USA and EU. We will also work with existing overseas partners to expand the regional markets. This year our sales performance covers China, Japan and India.  
-How can you differentiate your product with other competitors' products?
▲ First of all, our unique features like multicasting and distributed server architecture reduce data traffic drastically. Therefore it enables massive user connections. TOMMS is  have full-featured solution for corporate two-way remote education including video conferencing, training and seminar. In addition, VR screen interaction using 3D-depth camera has been implemented.
As ad-hoc video communication any time and any where is getting crucial, TOMMS supports Android and iOS mobile devices to access communication session in both 3G and LTE network.